Award-Winning NP Youth Theatre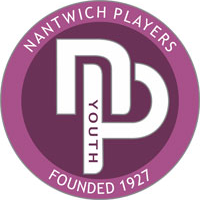 Our award-winning Youth Theatre has a membership of 20 and is open to young people from high school, 6th form and college. The group has been an integral part of Nantwich Players for over 30 years.
Members meet from 7.30pm - 9.30pm every Friday in term time. As part of the Nantwich Players programme an annual production takes place for 4 nights in March. Our productions aim to challenge our members and demand the highest possible standard. Past productions include 'The Crucible', 'Animal Farm', 'The Witches', 'Blood Brothers' 'Macbeth' and 'The Elephant Man' to name but a few.
The group is non-discriminatory and inclusive. We do not 'pick and choose'. Its popularity is such that we do have a waiting-list and places are offered in order of application regardless of background, ethnicity or special need. Our only proviso is that we replace through gender to keep the balance of boys and girls even.
Meetings take the form of workshops. These are led by professionals from a variety of performing and creative arts backgrounds including university lecturers, professional actors, teachers and writers. The professionals enable the group to access a diverse range of skills and techniques within the broader spectrum of theatre and education, including not only performance skills but also skills in devised theatre, music, movement, literature and art. Their motivational leadership brings a vibrancy and dynamics to our youth theatre and is a key factor in its success and popularity.
Drama has many benefits that reach far beyond that of a theatre performance. It is a facilitator for building confidence, helping concentration, developing language, communication and physical skills and fostering emotional intelligence. As well as inspiring a colourful imagination and an outlet for creativity it allows young people to work collaboratively and develop self-discipline. Friendships are important and each member of the group is valued and made to feel welcome, regardless of their ability and experience in drama.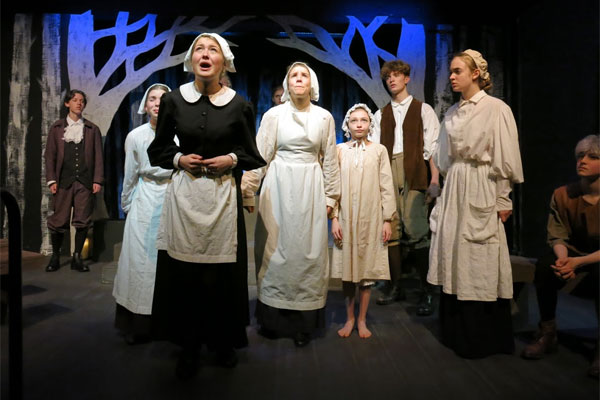 Many of our members go on to study drama at University and some have gone on to drama schools. Some of them now work in the professional theatre in various capacities and several have become drama teachers. Through membership of the Nantwich Players Youth Theatre many students, including those who have not chosen to pursue drama as a career have found that their confidence, communication and inter-personal skills have been enhanced and has contributed to attaining their goals in their future careers.
Fees
Annual Subscription - £15 (1 September - 31 August)
Workshop Fee - £3.00 weekly payment
Members of our youth theatre have the same entitlement to Nantwich Players activities as adult members; i.e. The opportunity to audition for any of our main theatre productions and to attend play readings and appropriate social activities.
Application Forms are available on the Membership section of the website, in the theatre foyer, from members@nantwichplayers.com or directly from Linda Evans (Youth Theatre Coordinator) lin.j.evans@btopenworld.com Tel: 01270 767283