Welcome to the Award-Winning NP Studio!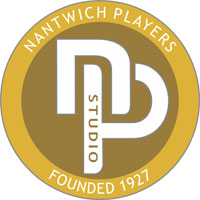 NP Studio was launched in 2018 to stage innovative studio plays alongside our Main House productions. The black box studio setting is aimed at extending NP's repertoire by providing stimulating evenings of drama and comedy in addition to the usual Season of Main House Plays.
The Studio Pieces are chosen for their drama, adventure, cutting-edge approach, and of course, their merit. They provide scope for experimental approaches to rehearsal and performance, and play for two or three nights. The studio team aims to present quality work that reflects our conviction, passion, and personal commitment to theatre, including portraying challenging subjects for open minded audiences of any age. Casting is the result of workshops for each production.
NP Studio aims to deepen the experience of theatre for members and audiences alike and we hope that younger adults will find this a great way to enjoy Nantwich Players whether as audience or as performers.
Our one act double bill plays are also entered in to 'One act play festivals'. This season 'Edgar and Annabel' by Sam Holcroft, won no less than 7 awards including;
Cheshire One act Festival: Best Actor - Harry Johnson - Nick, Best Actress - Bethany Froud - Marianne, Best Production 'All England Theatre Festival' Trophy, which qualified the team to move on to the Northern Finals of the AETF. Northern AETF Finals: Best Actress - Bethany Froud - Marianne, The Silver Stag - Northern Champions Trophy, which qualified the team for the top 4 teams in the country and a spot in the All England Grand Final. The Team also Qualified for the NDFA 'British ALL Winners Finals'
For more information about our Studio email the team on studio@nantwichplayers.com
The Studio Team
Garth Jones
Bethany Froud
Sandie Laughlin
Chris Ridge
Sian Weedon
Studio Productions so far…
Dinner by Moira Buffini - June 2018
It's a Wonderful Life (Radio Play) - Dec 2018
Albert by Richard Harris - (One act double bill) - Feb 2019
Edgar and Annabel by Sam Holcroft - (One act double bill) - Feb 2019
The River - Jez Butterworth - June 2019
Upcoming Studio Productions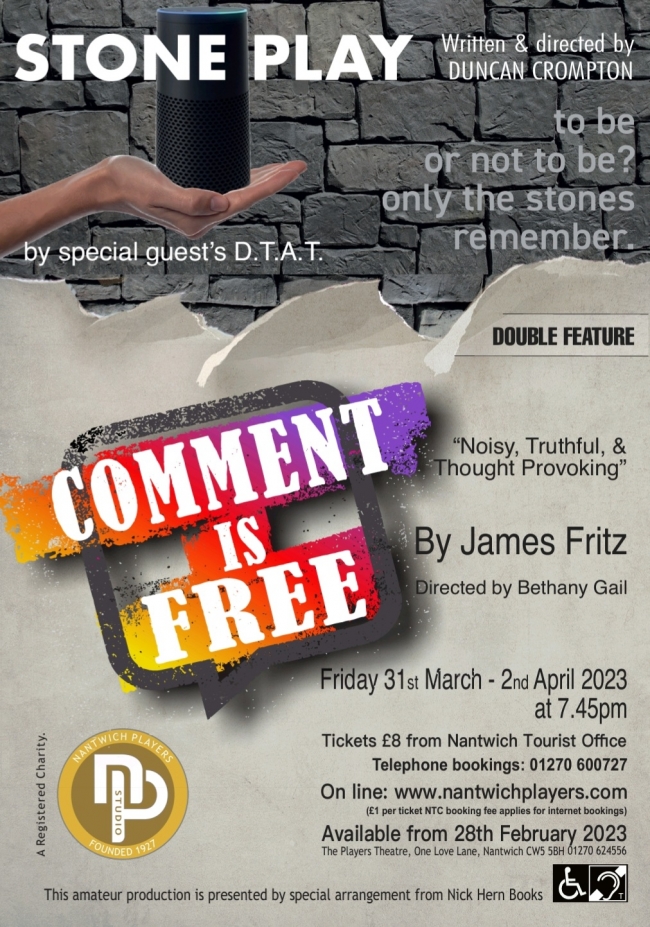 Fri 31 March 2023
- Sun 2 April 2023